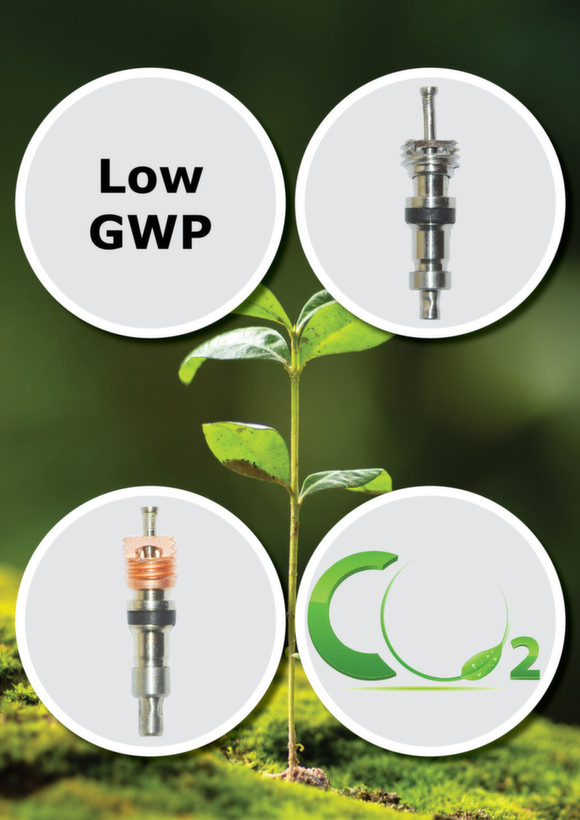 As a result of the various regulations recently implemented, a multitude of new low-GWP (Global Warming Potential) refrigerants have appeared on the market. Manufacturers of HVAC systems are therefore moving towards low-GWP solutions, and in particular natural refrigerants including carbon dioxide (R744), ammonia (R717), propane (R290) …
Dedicated safety valves and charging valves
Schrader Pacific Advanced Valves is by your side in this transition, offering a complete range of valves for low-GWP refrigerants.
These include complete charging valves (valve body, valve core and valve cap) compatible with, for instance, the following refrigerants: R744, R717, R600, R290, R1234ze, R1234yf...
To validate these refrigeration valves, we carry out in-house testing (material compatibility, tightness, permeability, differential pressure, temperature range, etc.) according to the conditions of use of the refrigerant. Moreover, thanks to our equipment, software and know-how, we can carry out additional tests for our customers on request.