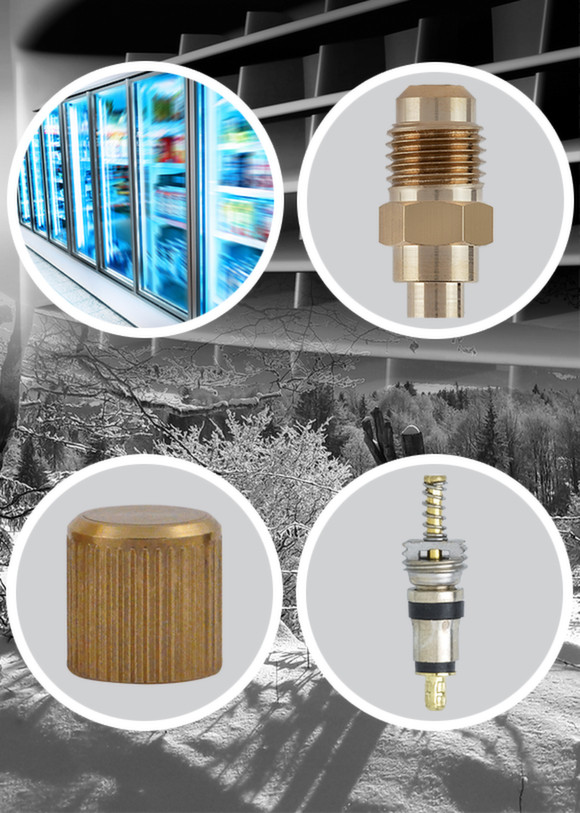 Our refrigeration and HVAC charging valves are especially designed for filling with refrigerants and monitoring the pressure of refrigeration and HVAC systems. These refrigeration charging valves are also compatible with the vacuum procedure step (first step before filling the system with refrigerant).
These charging valves designed specifically for HVAC systems are available with SAE 1/4" Flare and SAE 5/16" Flare fittings allowing the connection of standard charging or monitoring accessories.
Typical composition of a charging valve for HVAC systems
A charging valve for refrigeration and HVAC systems comprises a valve body, a cap (with or without a gasket) and a valve core. The bodies of charging valves for refrigeration systems, most often made of brass, are available with or without a brazed copper tube.
A diversified range of charging valves
Finally, our charging valves for refrigeration and air conditioning systems are compatible with a huge variety of refrigerants. We keep a close eye on the latest developments in the field of HVAC systems in order to offer our customers charging valves in line with market trends.