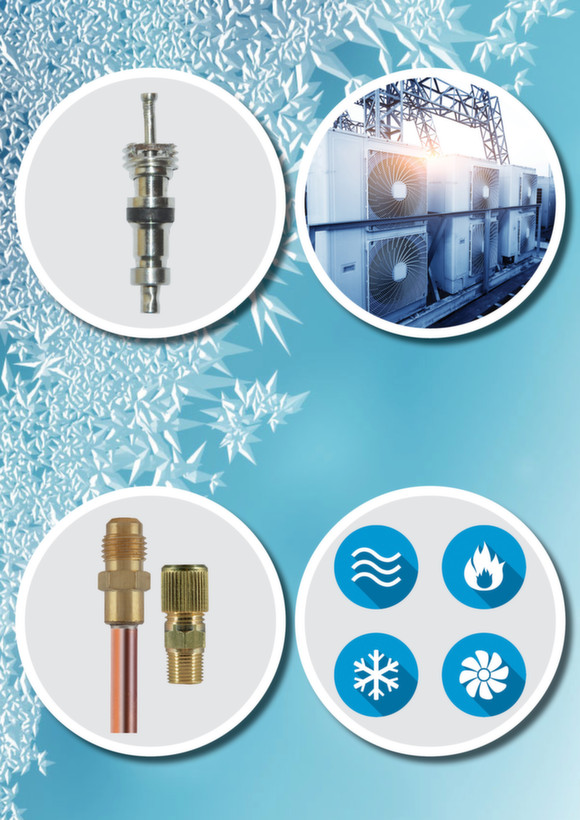 Schrader Pacific Advanced Valves is not only a key player in the automotive, truck and aircraft industries. Schrader Pacific Advanced Valves is also very active in the industrial sector, in particular with valves for refrigeration and Heating Ventilation and Air Conditioning (HVAC) systems.
The different kind of valves for refrigeration of Schrader Pacific Advanced Valves
Refrigeration valves "made in France" with very high performance levels
Schrader Pacific Advanced Valves provides its customers with refrigeration valves compatible with the new low-GWP refrigerants recently launched on the market (R455a, R452a, R1234ze, ...) and also with natural refrigerants (R717, R290, R744, ...).
With excellent tightness properties, product validations carried out in-house and manufacturing in our Pontarlier plant in France, we continually guarantee optimal levels of quality and performance for our refrigeration valves.